Commissioners
Randall Y. Iwase, Chair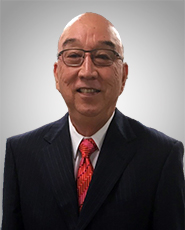 Randall Y. Iwase was appointed as the Chair of the Commission in January 2015 and named Chair of the Commission by Governor David Y. Ige for a term to expire on June 30, 2020. Prior to his appointment to the Commission, Chair Iwase served as the Chair of the Hawaii State Tax Review Commission, Chair of the Hawaii Labor and Industrial Relations Appeals Board, and as Executive Director of the Aloha Tower Development Corporation. He also served as the Supervising Deputy Attorney General where his division provided legal counsel to the Department of Commerce and Consumer Affairs and the Public Utilities Commission. Chair Iwase is a former state senator and former Honolulu city council member. Chair Iwase holds a J.D. from the University of San Francisco School of Law, and a B.A from the University of Florida, Gainesville, where he graduated with honors.
Lorraine H. Akiba, Commissioner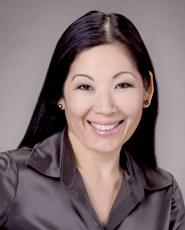 Lorraine H. Akiba was appointed to the Hawaii Public Utilities Commission in January 2012 by Governor Neil Abercrombie for a term to expire June 30, 2018.  She was previously a law partner at McCorriston Miller Mukai MacKinnon LLP and Cades Schutte Flemming & Wright LLP, where she headed each firm's Environmental Practice Group. She has held leadership positions at a number of  national and state professional organizations including the American Bar Association Young Lawyers Division, the Hawaii Women's Legal Foundation and the National Conference of Women's Bar Associations.
She previously served as Director of the State of Hawaii Department of Labor and Industrial Relations and as Chair of the State of Hawaii Environmental Council.
Commissioner Akiba is a member of the Advisory Council to the Board of Directors of the Electric Power Research Institute. She also is a member of the U.S. DOE and Lawrence Berkeley National Laboratory Future Electric Utility Regulation Advisory Group. She also serves on the National Association of Regulatory Utility Commissioners Board of Directors and its Energy Resources and Environment Committee. She also is a member of the State and Local Energy Efficiency Action Network (SEE Action) Financial Solutions Working Group.
Commissioner Akiba holds a J.D. from the  University of California, Hastings College of the Law, and graduated with honors from the University of California at Berkeley with a B.A. in political science.
James P. Griffin, Commissioner

James P. Griffin was appointed to the Public Utilities Commission by Governor Ige in May 2017 for a term to expire June 30, 2022.
Commissioner Griffin was previously a faculty member at the Hawaii Natural Energy Institute (HNEI), an independent research institute within the University of Hawaii that conducts clean energy research and development activities. At HNEI, Dr. Griffin worked on research and demonstration projects related to grid integration of renewable energy sources, energy storage, and emerging distributed energy resource technologies. From 2012 to 2016, he served as the Commission's Chief of Policy and Research. Commissioner Griffin has also worked as a policy analyst at the RAND Corporation and legislative analyst in the Hawaii State Legislature.
Commissioner Griffin holds a Ph.D. in policy analysis from the Pardee RAND Graduate School, M.A. in economics from the University of California at Santa Barbara, joint master's degree from Duke University in Environmental Management and Public Policy, and B.A. in Political Economy from Williams College.
He recently participated as a core advisory team member for the U.S. Department of Energy's (DOE) DSPx Initiative, and previously served on peer review panels for DOE smart grid and microgrid programs. He was also a member of the Hawaii Clean Energy Initiative Electricity Working Group and mentor for the Hawaii Renewable Energy Venture Energy Excelerator program.