Commissioners
Hermina Morita, Chair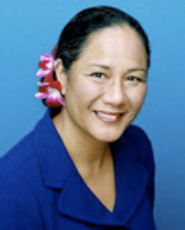 Hermina Morita was appointed to the Public Utilities Commission and named Chair of the Commission on February 3, 2011 by Governor Neil Abercrombie for a term to expire on June 30, 2014 (currently in a carryover position).
Upon her confirmation on March 14, 2011, Chair Morita resigned from her position in the State of Hawaii House of Representatives, where she served as a Legislator for fifteen years, thirteen of which as the Chair of the House Energy & Environmental Protection Committee. Prior to her experience as a Legislator, Chair Morita worked as a business manager in the retail, construction and visitor industries. She also served on the Kauai Planning Commission and Kauai Police Commission. She currently resides on Kauai.
Michael E. Champley, Commissioner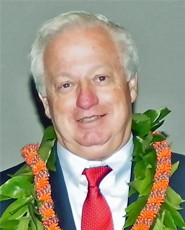 Michael E. Champley was appointed to the Commission on September 15, 2011 by Governor Neil Abercrombie for a term to expire on June 30, 2016. Commissioner Champley has over 40 years of experience analyzing, integrating and managing complex economic, public policy and technical issues confronting the energy utility industry. Prior to his  appointment, Commissioner Champley was a Maui-based senior energy consultant focused on clean energy resource integration in Hawaii.
Before relocating to Hawaii, Commissioner Champley was a senior executive with DTE Energy, a major electric and gas energy company where he held various executive positions including Senior Vice President-Regulatory Affairs and Senior Vice President-Power Supply. He holds a Bachelor of Science in Electrical Engineering from the University of Dayton and a Master of Business Administration from Indiana University, with emphasis in Finance and Public Utility Economics and Regulation.
Commissioner Champley was appointed to the Commission after Commissioner Carlito P. Caliboso resigned on September 1, 2011.
Lorraine H. Akiba, Commissioner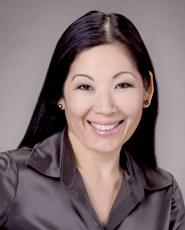 Lorraine H. Akiba was appointed to the Hawaii Public Utilities Commission  in January 2012 by Governor Neil Abercrombie for a term to expire June 30, 2018.  Prior to this appointment, she worked in private practice as a law partner at McCorriston Miller Mukai MacKinnon LLP and Cades Schutte Flemming & Wright LLP.  She headed the Environmental Practice Groups at both law firms with an emphasis in environmental and natural resources law in addition to her commercial and business litigation practice.
Commissioner Akiba also previously served the public as the Director of the State of Hawaii Department of Labor and Industrial Relations and as Chair of the State of Hawaii Environmental Council.
Commissioner Akiba has held leadership positions at a number of professional organizations including the Hawaii Women's Legal Foundation, the National Conference of Women's Bar Associations, and the Hawaii State Bar Association's Young Lawyers Division. She currently serves on the board of the Hawaii Medical Service Association. She has also served as a member of the board of directors for the Hawaii Rural Development Council, Aloha United Way, the Hawaii Institute for Continuing Legal Education, and the Hawaii Appleseed Public Interest Law Center.  She is currently a member of the National Association of Regulatory Utility Commissioners and serves on its Energy Resources and Environment Committee and is also a member of the Electric Power Research Institute's ("EPRI") Advisory Council.
Commissioner Akiba holds a J.D. from the  University of California, Hastings College of the Law and graduated with honors from the University of California at Berkeley with a B.A. in political science.